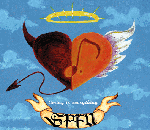 Timing is Everything
A
ll new material from SPFU. Clean sounding punk-swing backs up Cristina's impressive vocal abilities. Songs that range from an unflinching gaze into the world of police brutality and suicide to all-out celebrations of making it back from the edge.
Listen: Suicide
Videos:Some great reward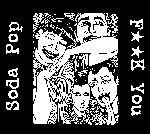 S/T
F
antastic snotty ska from santa cruz with female vocals. Music that will make you jump around the room, lyrics that will make you want to destroy the system. This is a split release between new disorder and bad monkey records.
Videos:Some great reward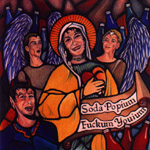 Soda popium fuckum youium
I
can't believe I haven't had this online before, shows what you learn when you do inventory. Only about 15 of these left, the first release by this late, great female-fronted ska / punk band from Santa Cruz.
Videos:Some great reward